Midland Family Law Attorney
Attorneys Helping You Do What Is Best for Your Family
Nothing is more important than protecting your family. When handled poorly, a divorce can result in your losing property, future income, and even access to your children. When these kinds of significant disruptions and conflicts appear to be inevitable, you will need quality legal representation to protect you and your interests.
Our Midland family law lawyer can help support you as you navigate these difficult, turbulent moments. Our attorney can provide you with the aggressive, comprehensive legal support that you will need to succeed in your goals and protect what is most important to you. We are experienced in litigating family matters in the state of Texas and understand what factors often decide cases. Our team at The Stuart Firm emphasizes talent, teamwork, and results: We will do everything possible to fight for you and your family.
To learn more about our family legal services, call (432) 284-4411 or contact us online to schedule an initial consultation.
Our Family Law Services
We are prepared to offer you legal assistance in a wide range of matters involving family law. No case is too large or complex for our team. We understand that, in many cases, a family law problem will be multifaceted and require a tailored, carefully considered approach. In your initial consultation, we will review the facts of your case and your goals before walking you through what steps we can take to help you achieve them.
Our Midland family law attorney can help you in any case involving:
Divorce. Divorces are almost always draining, contentious, and protracted affairs. When separated partners cannot negotiate the terms of a divorce on their own, many significant matters will need to be litigated and decided in a Texas state court. We can help you navigate disputes involving the division of property and debt, conservatorship responsibilities, and marital support. Our team can also help you traverse mitigating factors like prenuptial agreements.
Child Custody. When parents divorce, a court will need to determine who retains physical and legal custody of shared children. Texas prefers joint or shared custody, where possible, as all decisions are made in the best interests of the child. In many cases, parents will aggressively disagree over who should have decision making abilities for the child or even work to restrict visitation. We can help you fight for your rights as a parent, either as part of an initial decision during a divorce or through modification requests later on.
Child Support. One parent is generally expected to provide marital support, including child support, to the parent with primary custodial control. Texas uses statewide guidelines to evaluate the baseline level of monetary support, but many courts can and will mandate higher support amounts commiserate with the family's circumstances. We can help you negotiate a fair level of child support or modify an existing child support order when there has been a material change of circumstances.
How Can A Family Lawyer In Midland, TX Help Me?
Not only will your attorney be able to answer all of your questions and lead you through the legal process of your case, but he or she can serve as a great support system for you during this challenging time. Family matters are extremely delicate, and it's important that you have a reputable attorney by your side to protect your rights and represent you in court.
A family lawyer will help you in the following ways:
Answer all of your questions
Guide you through the legal process of your matter
Prevent you from making costly mistakes
Take care of the paperwork involved with your case
Serve as a support system
Protect your rights and your reputation
Represent you in court
Let our family law lawyers in Midland, TX help you with the legalities of your family matter. Contact our family law attorneys today to schedule an initial consultation.
Giving You the Guidance You Need
Any conflict involving family law tends to be stressful and emotionally overwhelming. Our team at The Stuart Firm understands the personal and practical stakes in play and is ready to help you navigate your situation as efficiently, effectively, and painlessly as possible.
Suggested Reading:
Same-day appointments are available. Call (432) 284-4411 or contact us online to speak to a member of our team.
What Sets Us Apart?
The Difference at The Stuart Firm
Experienced in the Courtroom

Client-Focused Representation

Aggressive & Compassionate Representation

Serving Spanish-Speaking Clients

Over the Phone & Zoom Consultations Available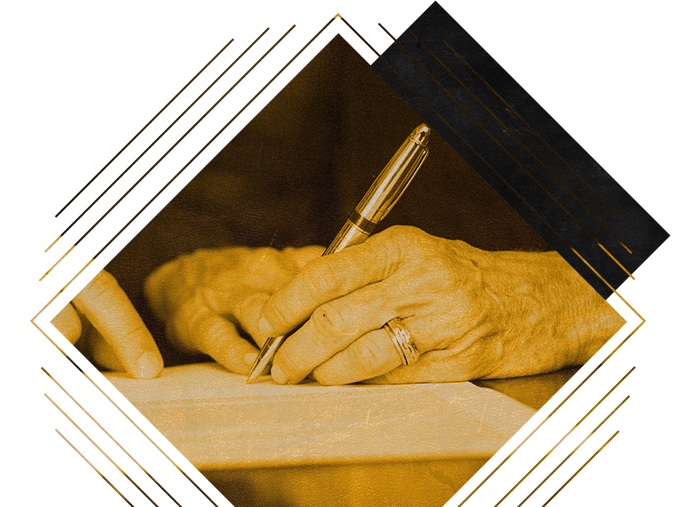 Schedule a Consultation
We understand that the disputes facing you, your family or your business can seem daunting. It is our goal to put you at ease.
Meet Attorney Caleb Stuart
Extensive Resources & Connections, Proudly Representing Texans

A Well-Respected Reputation
Hear What Former Clients Have to Say
"Doesn't know the meaning of quit. Works hard for all his clients."

- Danielle M.

"I would highly recommend The Stuart Firm to anyone in need of skilled, intelligent, compassionate, and honest attorneys."

- Harlow K.

"The members of the Stuart Law firm, individually and collectively, are thorough, professional and honest in all that they do."

- Rebecca K.