Midland Personal Injury Attorney
Recovering Damages for Our Clients
When you become injured as a result of someone else's negligence, your first priority should be your safety and recovery. The last thing you want to do is worry about filing police reports, arguing with insurance companies, and filling out paperwork. Unfortunately, many who are injured are forced to struggle with bureaucracy instead of focusing on getting better.
Pursuing a personal injury claim may seem tedious, especially if the injury was not life threatening. The reality is it is an important and necessary step in your road to recovery. If your injury required any hospitalization, you are likely facing significant medical bills. If you were unable to work, you have also lost potential income, especially if the injury is so severe that you can no longer ably do your job. Regardless of the specific circumstances, when someone harms you out of negligence, you have a right to be compensated.
Our Midland personal injury lawyer at The Stuart Firm can give you the legal support you need when navigating a claim. We are experienced with claims of many types, including car accidents, dog bites, and slip and fall incidents. Our team understands how cases in Texas are adjudicated and can leverage our knowledge to help you recover the damages that you deserve.
If you have been injured and are preparing to file a claim, do not hesitate to call (432) 284-4411 or contact us online. We can give you the legal advice and support that you need.
Automobile Accidents in Texas
If you are injured in any type of automobile accident, the first thing you should do is ensure all passengers from all involved vehicles are safe and do not require medical attention. Once you confirm everyone is safe, take proactive steps to document the incident, including collecting insurance information from all parties and recording statements from any witnesses. If anyone was even slightly injured or property damage of at least $1,000 occurred, you will need to promptly report the accident, assuming a police officer does not automatically come to the scene. It can often be a good idea to summon law enforcement, however, as a police report can be used as another form of evidence to support your claim.
The state of Texas operates under comparative negligence rules for automobile collisions. This means that a judge will evaluate the extent of each party's responsibility in causing the accident. If someone is entirely responsible for an incident – say, they were engaging in distracted driving – they will be found to be 100% responsible and therefore must pay 100% of the damages. Sometimes, however, the responsibility will be "shared." In these instances, the party who was over 50% negligent must pay for that percentage of the damages.
Automobile accident claims can recover damages for medical bills, pain and suffering, property damage (including damage to your vehicle), and lost income due to missed work. You may be able to pursue additional compensation in instances of wrongful death, spinal injuries, or other catastrophic injuries. Our Midland personal injury attorney can walk you through your legal options.
Slip and Fall Incidents in Texas
When you step on to someone else's property, you have a reasonable expectation of safe conditions. Still, some businessowners and property owners fail to maintain their facilities, resulting in dangerous conditions that lead to slip and fall injuries.
If you are injured in a slip and fall accident, it is important to take swift action. These cases have a statute of limitations of 2 years, meaning you must file a claim within 2 years of the incident.
Texas's comparative negligence rules also apply to slip and fall cases, meaning a court will evaluate the extent of your negligence versus the facility owner's. A successful slip and fall claim will demonstrate that the owner was negligent in failing to adequately maintain their property, which can be common in situations where a manager does not adequately and regularly clean a facility.
Factors that will be considered include the location of the incident, what you were wearing when you were injured, the cleaning and maintenance schedule (or lack thereof) of the area, any visible warning signs, and any other behavior that might have contributed to the incident. We can help evaluate the facts of your case and advocate for you as you pursue a claim.
Dog Bites in Texas
Being attacked by a dog that has been improperly restrained can be extremely traumatic. Depending on the size of the dog and the severity of the attack, you may also face serious injuries.
Texas does not operate under a "one bite" rule used in many other states. Instead, to successfully file a personal injury claim for a dog bite, you will need to prove that the animal's owner was either negligent in their care or in their restraining of the dog. Several Texas municipalities have strict rules mandating that dogs be appropriately leashed or restrained at all times.
Should an owner's failure to care for or restrain the dog result in injuries, you can likely file a claim for damages. If successful, you can be compensated for any physical injuries, pain and suffering, medical expenses, and any lost income stemming from the incident.
Aggressive Advocacy
Our Midland personal injury lawyer at The Stuart Firm is committed to helping our clients recover the full amount of damages they are entitled to. If you have been injured out of someone else's negligence, our goal is to make the personal injury claims process as smooth and painless as possible. We are prepared to handle the litany of paperwork and bureaucracy so that you can focus on getting better. Whether you are recovering from a car accident, dog bite, or slip and fall incident, our team is ready to give you the legal support that you need.
You do not have to face a personal injury claim alone. Schedule a initial consultation with our team by contacting us online or calling (432) 284-4411.
What Sets Us Apart?
The Difference at The Stuart Firm
Experienced in the Courtroom

Client-Focused Representation

Aggressive & Compassionate Representation

Serving Spanish-Speaking Clients

Over the Phone & Zoom Consultations Available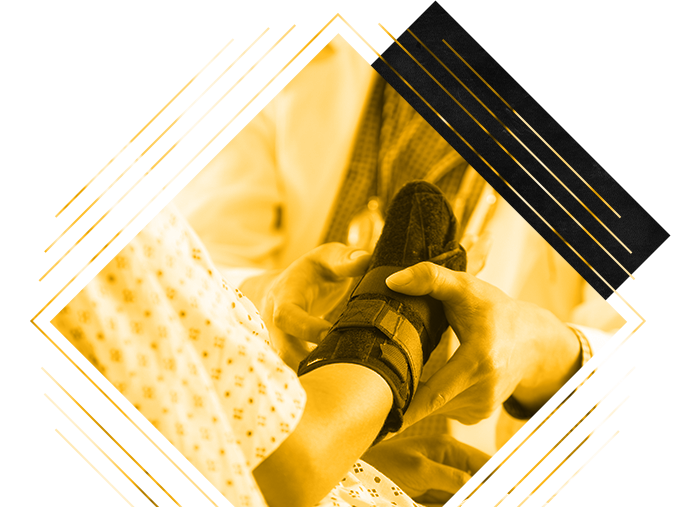 Schedule a Consultation
We understand that the disputes facing you, your family or your business can seem daunting. It is our goal to put you at ease.