Midland Child Custody Lawyer
Aggressive, Vigilant Attorney Representation
Everyone wants what is best for their children. A divorce introduces seismic changes to any family, and you may fairly be concerned about maintaining access to your kids once the separation is complete. Child custody can often become contentious, especially if there are disputes over who should get primary custody and who ought to make parenting decisions. When these conflicts cannot be resolved by the parents alone, a court – and each side's legal representation – typically need to get involved in making an enforceable decision.
Our Midland child custody lawyer at The Stuart Firm is familiar with how the state of Texas handles child custody cases. We understand what factors influence judges' decisions and how to build persuasive cases on behalf of our clients. Our team is prepared to assist you in fighting for what is best for your child and will leverage our seasoned experience to get you the results that you and your family deserve.
If you are experiencing a child custody conflict, do not hesitate to call (432) 284-4411 or contact us online to speak to a member of our team.
The Difference Between Legal and Physical Custody in Texas
Custody responsibilities are divided into two distinct categories. Both are relevant in deciding Texas custody cases.
Physical custody refers to the literal possession of the child. If a child is staying with one parent, that parent has physical custody. The state of Texas prefers that both parents retain some level of physical custody.
Legal custody confers the right to make parenting decisions for the child. This can include choices about the child's religious upbringing, where they go to school, what media they consume, and what activities they participate in.
In some cases, a Texas court might award one parent "sole custody," which includes both physical and legal custody. This means that the child will primarily reside with that parent, and that parent will have exclusive rights to make decisions involving the child.
Another common ruling is "joint legal custody." In these cases, one parent receives primary physical custody, but as the name would imply, both parents have a say in how the child is raised. "Shared custody" involves scenarios where both parents have both physical and legal custody rights. This means that the child has two residences, spending a significant amount of time with both parents.
In cases of sole custody, the parent without custodial responsibilities is generally entitled to visitation rights. At a bare minimum, Texas typically requires alternating weekends and some holidays. Visitation rights can be restricted or denied if the court believes that the parent poses a danger to the child.
How Custody Cases in Texas Are Decided
The state of Texas seeks to make custody decisions that are in the best interests of the child. For this reason, Texas courts prefer joint or shared custody arrangements that allow the child to continue a relationship with both parents. However, in the event that a relationship with one parent is toxic or untenable, sole custody can be argued for and considered.
Many factors play into a child custody decision, including:
The present and future physical and emotional needs of the child
Any present or future dangers that could impact the child
The fitness of each parent
The short- and long-term plans of each parent
The perceived stability of each parent's proposed home for the child
Any acts or events that call into question a parent's ability to safely and successfully raise the child
Again, courts prefer joint custody arrangements wherever possible, as conventional wisdom indicates that a child will be better served by having access to both parents. These decisions can only happen if the court believes that both parents are invested in the best interests of the child and will be able to maintain a working, positively oriented relationship with one another.
Navigating Child Custody Conflicts in Texas
The reality is that many child custody cases turn hostile. Parents disagree on what is best for their child while still married, and these disputes intensify when divorce comes into play and legal boundaries must be drawn over who has decision-making power.
The court will ultimately have to make a decision over who gets primary custody rights if it becomes clear that joint or shared custody will not be possible. Often, one or both parents will make aggressive arguments that the other parent is unfit to raise the child. This can lead to ugly showdowns where all manners of unpleasant evidence are presented.
Texas courts consider the following when deciding contested custody cases:
The behavior of each parent during the court proceedings
The criminal record of each parent, especially any history of domestic violence or abusive behavior
The alleged or established drug use of each parent, including alcohol abuse
Any history of child neglect on the part of either parent
The wishes and preferences of the child if they are at least 12 years old
If it becomes clear that your ex-partner intends to pursue sole custody and cut you out of your child's life, you should assume that they will leave no stone unturned in making their case. Assume nothing is off limits: You will likely need legal representation to aggressively advocate on your and your child's behalf. Our Midland child custody attorney can aggressively fight for you and your family.
Changing a Child Custody Order in Texas
A child custody order is not necessarily permanent. There are numerous circumstances in which one or both parents might move to modify a custody order. A modification can seek to change who has physical or legal custody, but it can also request changes to visitation or child support.
In order for a modification request to be successful, there must be some significant, material change in circumstances, which could include:
A parent moving a significant distance away from the child
A child's preferences change if they are at least 12 years old
A shift in a parent's ability to care for the child (such as a new job, different hours, or consequences of a medical condition or injury)
A change in the child's needs
New criminal or abusive behavior committed by a parent
Any of these scenarios might warrant exploring a modification of custody. If a parent has shown to be physically or emotionally abusive to the child, the custodial parent might want to restrict visitation. Conversely, a parent who only has visitation rights might have a sound object if the parent's custody seeks to move to a different state and take the child with them. We can help assess whatever situation you are facing and help you understand your legal options.
Prepared To Fight For You and Your Family
At The Stuart Firm, we are committed to protecting you and your family. We are compassionate to the stress, frustration, and anxiety that come with any divorce and the possibility of losing any access to your children. Our Midland child custody lawyer can work with you to navigate any type of child custody conflict, whether you are struggling with a custody dispute as part of a divorce or looking to modify an existing order. When you meet with our team, we can talk through your concerns, goals, and any other factors relevant to your case.
Suggested Reading;
Schedule a consultation by calling (432) 284-4411 or contact us online to learn more about how we can help guide you through your child custody conflict.
What Sets Us Apart?
The Difference at The Stuart Firm
Experienced in the Courtroom

Client-Focused Representation

Aggressive & Compassionate Representation

Serving Spanish-Speaking Clients

Over the Phone & Zoom Consultations Available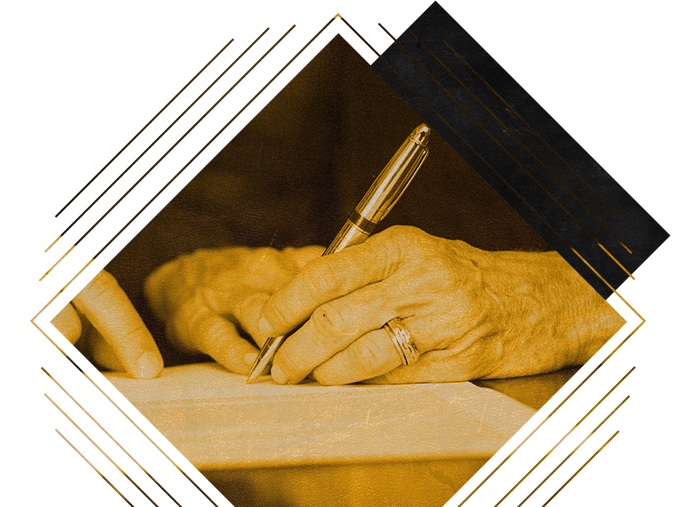 Schedule a Consultation
We understand that the disputes facing you, your family or your business can seem daunting. It is our goal to put you at ease.