Midland Divorce Lawyer
Helping You Protect Your Family and Your Interests
A legal separation from your partner can initially seem unthinkable, but sometimes, divorce becomes unavoidably necessary. As you begin to navigate a divorce, you might be concerned about what will happen to your children and property, especially if your relationship with your partner has become hostile. You may be unsure of your rights or how to effectively advocate for yourself when conflicts inevitably arise.
Our Midland divorce attorney at The Stuart Firm can help you make informed decisions about your separation. We can serve as your advocate through each step of the divorce process and aggressively defend your interests should elements of your case become contested. Every divorce is unique, but the stakes are always high. We will do everything possible to protect your interests and achieve your goals as you move through this turbulent moment.
Schedule a consultation with our team to learn more about how we can help with your divorce. Call (432) 284-4411 or contact us online.
Grounds for Divorce in Texas
The state of Texas requires that a couple provide at least one legitimate ground for a separation before granting a divorce. This might sound intimidating, especially if one partner is not enthusiastic about the prospect.
Luckily, many of the qualifying grounds for divorce are relatively easy to demonstrate. Our legal team will evaluate the circumstances that are leading to your seeking a divorce and help you understand under what grounds you can request one from the state.
Texas recognizes the following grounds as legitimate reasons for seeking a divorce:
Insupportability. This broad reason covers many situations. It simply means that two partners have an irreconcilable conflict of personalities, meaning they no longer get along and see no way of solving the problem in the long-term.
Living apart. A married couple that does not live together for a minimum of 3 years can pursue a divorce on those grounds.
Cruelty. Physical or emotional abuse instigated from either or both partners is considered grounds for divorce. Any cruelty will likely have a significant impact on the divorce proceedings.
Confinement of a partner to a mental health facility. If a partner is confined to a mental health hospital for at least 3 years, the other partner can seek a divorce if the underlying condition is likely to relapse even if positive adjustment occurs.
Abandonment. Should a partner have willfully abandoned their spouse for a period of at least one year, the abandoned partner can seek a divorce.
Conviction of a felony crime. A partner can seek to divorce their spouse should they be convicted of any type of felony crime where the sentence involved imprisonment for at least 1 year. Note that suspicion of committing a felony crime or even being arrested of a felony crime is not considered grounds for divorce: There must be a conviction. A criminal record will also likely have a significant impact on the divorce process.
Infidelity. Any act of adultery is considered grounds for divorce in the state of Texas, though the infidelity must be proved and not merely suspected. Spouses who have committed infidelities will likely face significant challenges during the divorce process.
In addition to proving at least one of the legitimate grounds listed above, those seeking a divorce in Texas will also need to meet the state's residency requirements.
How Long Do You Have to Be Separated Before You Can File for Divorce in Texas?
There are no marriage separation requirements in Texas before filing for divorce. If one spouse has been "out of the state" for six months and a county resident for 90 days, their partner can file for divorce proceedings.
Keep in mind that where you file for divorce can have a significant impact on your access to your children. If there are no minor children involved, you are under no obligation to remain in Texas after you file for divorce there. However, should the custody of minor children be in question, location absolutely matters. Should you or your ex-spouse receive primary possession of your children, the divorce court has the ability to restrict where the custodian and children can live. You or your ex-spouse may be obligated to remain in the state or even in a specific county in order to maintain possession of your children.
Is Texas a 50/50 Divorce State?
Texas is not a 50/50 divorce state. Instead, it is an equitable distribution state, which means that the court in Texas will divide marital property in a way that is fair to both spouses, considering all relevant factors, such as the length of the marriage, the income and total earnings of each spouse, the contributions of each spouse to the relationship, and the needs of any children.
This may sometimes result in a 50/50 split of assets, but this is only occasionally true.
Here are some factors that the court may consider when dividing marital property:
The age and health of each spouse
The tax consequences of a particular division of property
Any other factors that the Texas court deems relevant
Speaking with an experienced Midland divorce attorney is crucial to discussing your legal options and protecting your rights.
Contested Versus Uncontested Divorces
Some divorces do manage to resolve themselves quickly and easily. Unfortunately, this scenario is not especially common. When one partner seeks a divorce, conflict inevitably erupts over who will get what and who will take care of any children involved. If these disputes can be resolved to both parties' mutual satisfaction, the divorce is considered "uncontested."
Contested divorces are more common and are the result of an inability to reach an agreement on the specific grounds for divorce, the division of property and debts, access to children, and marital support. When a consensus cannot be reached on any of these points, the matter must be adjudicated in a divorce court. This will generally involve negotiation, mediation, and offers of compromise from both sides.
How We Can Help You Navigate the Divorce Process
Divorce is often messy and emotionally harrowing. It can be challenging to remain objective or know how to best advocate for yourself as you attempt to reach resolutions in an uncontested divorce.
Our legal team can evaluate every facet of your divorce and help you understand what we believe you are entitled to and vigorously advocate on your behalf.
Our Midland divorce attorney can help you:
Conduct mediations to reach resolutions with your ex-spouse
Protect your property and assets
Minimize your debt liability
Negotiate a fair and reasonable marital support plan, including child support
Negotiate an appropriate child custody and access plan
We understand how exhausting and overwhelming a protracted divorce proceeding can become. Our goal is to help you get through a divorce as painlessly, efficiently, and effectively as possible. We know how Texas divorce cases are adjudicated and are familiar with all relevant state and federal laws.
Our divorce lawyer in Midland at The Stuart Firm can leverage that knowledge to get you the protection and advocacy that you deserve.
Same-day appointments are available. Call (432) 284-4411 or contact us online to get started today.
What Sets Us Apart?
The Difference at The Stuart Firm
Experienced in the Courtroom

Client-Focused Representation

Aggressive & Compassionate Representation

Serving Spanish-Speaking Clients

Over the Phone & Zoom Consultations Available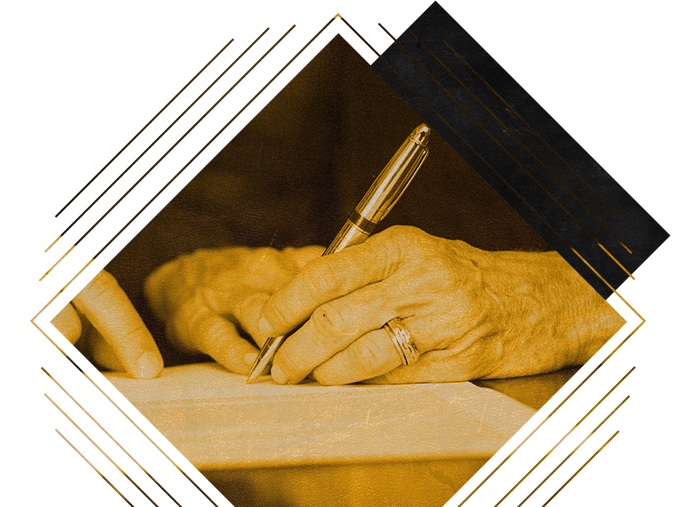 Schedule a Consultation
We understand that the disputes facing you, your family or your business can seem daunting. It is our goal to put you at ease.