Midland Business Law Attorney
Helping Texas Entrepreneurs and Business Owners Succeed
Starting a successful business requires more than a great idea. Getting a venture off the ground requires an extensive knowledge of relevant local, state, and federal laws. You will also need to understand what proactive legal steps you will need to take to protect yourself, your partners, and your business interests.
Texas offers a wide range of economic opportunity to entrepreneurs and business owners, including in the state's venerable oil and gas industry. Our Midland business law lawyer at The Stuart Firm can help you build an enterprise from the ground up, guiding you through the entity formation process and identifying potential regulatory and compliance issues that can impact your venture. We are committed to your business's success and can provide you long-term support, giving you the legal assistance that you need to overcome whatever challenge you face throughout your venture's lifecycle.
Schedule a initial consultation to learn more about how we can help your Texas business venture. Contact us online or call (432) 284-4411 today.
Entity Formation in Texas
When you have a great idea for a business, you may wonder if there is anything stopping you from pursuing an idea on your own or with a partner. While there is nothing necessarily stopping you from pursuing this arrangement, called a sole proprietorship or a partnership, doing so comes with significant risks and disadvantages.
Creating a business entity in Texas benefits you through:
Tax efficiency. Depending on the type of entity you form, your venture may benefit from strategically advantageous tax implications.
Limited liability. Business owners are divorced from liability for the actions of their business enterprise, protecting you and your partners from legal action.
Enhanced flexibility. Many entity types allow for an unlimited number of members, allowing you to scale your business as necessary.
Increased legitimacy. Potential vendors, partners, and clients are more likely to accept the credibility of a business with a formal entity than a sole proprietorship or partnership. Banks and other financial institutions will likely be willing to extend business-centric tools and loans.
More robust management. Many entity types allow you to establish clear, enforceable management structures to help run the business. This can be especially useful if you do not intend to take a day-to-day role in managing your business.
Two of the most common types of business entities we can help you form include limited liability companies, or LLCs, and corporations. LLCs are commonly used by startups and offer a great deal of flexibility. Corporations are more complex and create multiple levels of participation.
Choosing what entity form your business should take is a major decision that will have substantial implications for the venture's immediate and long-term future. Our team can assess your goals and advise on what entity makes sense for you.
Contracting Services
Every business needs sound, enforceable contracts in order to operate. Handshake agreements will not be enough to protect your business and its interests, especially once you start to expand and conduct transactions with major clients, vendors, and other entities.
You cannot be expected to read and parse every line of every contract your business will need, but you also should never sign anything that has not been subject to a thorough level of informed review. Our team can help you draft, review, negotiate, and finalize contracts of all types.
Our Midland business law attorney can help your business with many types of contracts, including:
Independent contractor and vendor agreements. Your business will likely at some point require on the services of one or more third party companies. Your relationship with this company should be carefully and strictly defined, with the responsibilities and expectations of each party established in writing. You will also need to be cautious that any independent contractors operate in compliance with local, state, and federal employment laws.
Employment agreements. You should also define the relationship between the company and each of its employees. This agreement should cover compensation, terms of employment, employee responsibilities and expectations, and methods of dispute resolution.
Nondisclosure agreements. There is a good chance that your company will possess some form of exclusive intellectual property and/or trade secrets that must be fiercely protected to maintain your competitive advantage. Enforceable nondisclosure agreements should be used for employees, independent contractors, and even visitors.
Compliance acknowledgments and documentation. Depending on your venture's industry, you may be required to maintain an extensive level of documentation proving your operations remain in compliance with local, state, or federal law.
Commercial real estate agreements. Once your business begins to scale up, you will most likely need office space or even facilities for production, manufacturing, and/or distribution. Commercial real estate often requires the involvement of legal professionals to ably negotiate and finalize terms.
Purchase, sale, and other transactional agreements. Any movement of business assets from one company to another will require attentive legal supervision to navigate regulatory hurdles.
Delivering Results for Your Business
Our Midland business law lawyer at The Stuart Firm is ready to help your Texas business overcome any challenge. We are familiar with many of the difficulties and conflicts that both young and mature enterprises face and help you identify and pursue potential legal solutions. Our team is available to assist on a transactional basis but can also perform advisory legal support long-term. We are invested in your venture's success and are prepared to give you the legal advice that will enable you to take your business to the next level.
Get help with your Texas business by calling (432) 284-4411 or contacting us online.
What Sets Us Apart?
The Difference at The Stuart Firm
Experienced in the Courtroom

Client-Focused Representation

Aggressive & Compassionate Representation

Serving Spanish-Speaking Clients

Over the Phone & Zoom Consultations Available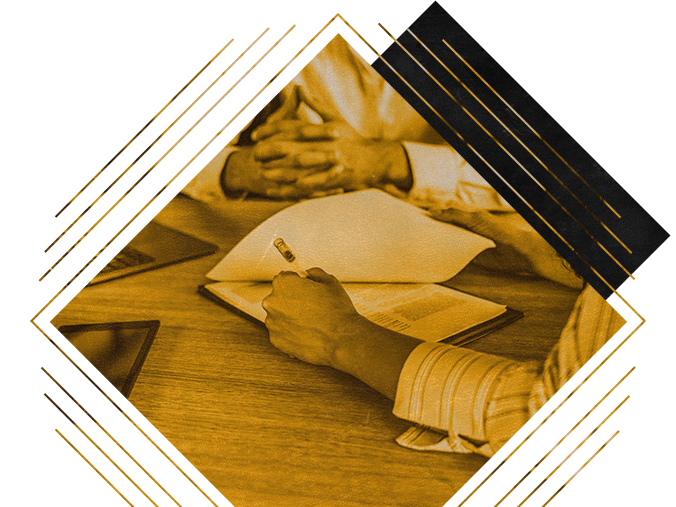 Schedule a Consultation
We understand that the disputes facing you, your family or your business can seem daunting. It is our goal to put you at ease.