Midland Probate Attorney
Helping You Overcome Probate Conflicts
A deceased person's estate must go through some manner of probate court, the process by which an estate is settled in the eyes of the state and any eligible assets are distributed to beneficiaries. The probate process can be rife with conflict, delays, and unavoidable costs, compelling many to attempt to avoid the matter altogether through proactive estate planning. After all, when a loved one passes away, the last thing anyone wants to deal with is government bureaucracy and fights over whoever should get what.
You may find yourself unexpectedly responsible for managing your loved one's estate when they pass away and be completely unsure of how to proceed. Our Midland probate attorney at The Stuart Firm can guide you through each step and resolve any conflicts that may arise. We are intimately familiar with how probate functions in Texas and can work to help you move through the process as efficiently as possible.
If you need help with probate, schedule a consultation with our team by contacting us online or calling (432) 284-4411.
How Probate Works in Texas
Every person's estate must go through some level of probate when they pass away, even if they have taken steps to avoid the process through estate planning. Probate is part of the means by which the state legally recognizes one's death, which includes settling any outstanding debts or obligations.
If your loved one has worked to avoid probate by placing a bulk of their assets in trusts, the process will likely be fairly simple. Those with relatively small estates will also likely have a more expedited, efficient experience. Things get trickier when estates have difficulty confirming the legitimacy of a will or face other disputes.
Hopefully, the deceased – or the decedent – will leave a last will and testament behind. This will should name a personal representative, or executor, who will be responsible for initiating and carrying out the probate process. If an executor does not have experience dealing with probate, it can be easy to become overwhelmed and where additional legal support can become necessary, especially for more complex estates.
Probate in Texas involves the following steps:
Initial filing. The personal representative named by the decedent in their will should file to begin the probate process in the county court where they lived at the time of their death.
Posting and waiting period. Once a probate filing has been received, the court will post the application and receive objections to the will or administration of the estate. This is where many complications for probate begin, as one or more disgruntled family members that are unsatisfied with the contents of the will may move to object to the document's authenticity.
Will validation hearing. Should the court receive no objections or once any objections are resolved, a hearing will be held to verify the legitimacy of the last will and testament. This hearing will also serve as a formal recognition of the decedent's passing. If there is no will, the court will appoint an executor to manage the rest of the process.
Inventorying of assets. The appointed executor will have 90 days to catalogue all of the deceased's assets. This may involve conducting valuations for some types of property at the time of death. This step of the process can also represent a tremendous responsibility depending on the scale and complexity of the estate.
Identifying and contacting beneficiaries. Should a valid will have been left by the decedent, its contents will be reviewed for beneficiaries who stand to receive assets. These beneficiaries must be catalogued and contacted. If no valid will was left, state intestacy laws mandate that heirs instead be identified and contacted.
Inventorying of debts and notification of creditors. Any remaining debts held by the deceased must be settled before the distribution of assets can take place. Creditors must be given the opportunity to file claims against the deceased's estate and collect what they are owed.
Litigation and resolution of disputes. Family members of the deceased have up to 2 years from the date of the original probate to dispute a last will and testament as illegitimate. Tensions can run high in these conflicts and lead to significant delays in the distribution of assets.
Distribution of assets. Once all conflicts have been resolved, any remaining assets can be distributed in accordance with the last will and testament or Texas intestacy laws.
Probating a Will in Texas
Disputes involving the authenticity of a last will and testament are common in probate. There is often resentment to the decedent's chosen group of beneficiaries, especially if the will contains surprises or significant family members are excluded.
When probating a will, the complainant must demonstrate why the document should be considered illegitimate. Remember that in order to be recognized in the first place, a will must be properly validated and signed in the presence of at least two witnesses. Handwritten wills are accepted if the document is entirely written in the deceased's handwriting and signed.
Some common legitimate grounds for objecting to a will include:
The will is forged. If it can be proven that a handwritten will does not match the handwriting of the deceased, the will can be thrown out. Witnesses to the will's signing can generally verify if a will was a forgery or not.
The will was not written when the testator was of sound mind. All wills must be written and validated when the testator is "of sound mind." If a new will was introduced after the mental faculties of the testator had deteriorated, it may not be considered valid.
The will was forced as a result of undue influence. Though unpleasant to think about, there are situations where one or more parties use excessive pressure or even threats to compel someone to modify their will. Wills composed in these situations can be thrown out.
Our team can help you pursue or defend against probate complaints involving wills. If you are confident that a will is inauthentic, we can evaluate the evidence and help you build and argue your case. Should a frivolous claim be brought against your loved one's estate, we can help defend the legitimacy of the will.
Minimizing the Impact of Probate
Because probate is such a time- and resource-intensive process, many take action to shield their estates and avoid the matter altogether. Many estate planning tools are designed to circumvent probate and protect assets from debt collectors or family disputes.
Assets placed in trusts tend to be safe from probate. Creditors will generally not be able to touch property distributed through trusts, and disgruntled relatives cannot file probate complaints to halt their distribution. For this reason, trusts are often used to ensure the prompt and reliable distribution assets to loved ones.
The Legal Support You Need
Our Midland probate lawyer at The Stuart Firm is compassionate to the additional burden that probate can represent in the wake of a loved one's passing. Whether you have been named executor and are struggling to manage your responsibilities or have assets entangled in a dispute, our team can give you the legal assistance that you need to overcome probate problems.
Do not wait to call (432) 284-4411 or contact us online to speak to a member of our team.
What Sets Us Apart?
The Difference at The Stuart Firm
Experienced in the Courtroom

Client-Focused Representation

Aggressive & Compassionate Representation

Serving Spanish-Speaking Clients

Over the Phone & Zoom Consultations Available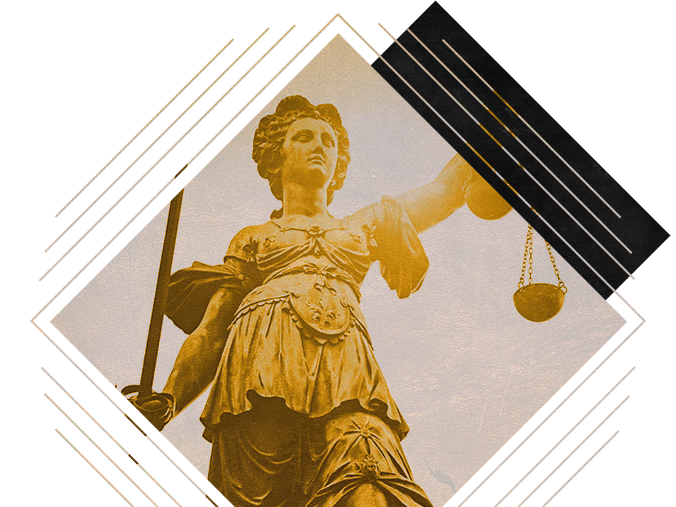 Schedule a Consultation
We understand that the disputes facing you, your family or your business can seem daunting. It is our goal to put you at ease.